Data management helps you to keep track of the goings-on of a business. It allows the required personnel to make changes where needed and provides an overcast of where improvements can be made. Every company will monitor data, from checking the refrigeration temperatures to observing the working patterns of staff on flexitime. However, is your business monitoring efficiently? Or do you find a lot of your time taken up by admin?
What Is a Remote Monitoring System?
We offer several wireless remote monitoring services which can be used in conjunction or as individual systems. Using the latest technologies, we will collaborate with our clients to provide a bespoke system designed around their business and requirements. Each wireless remote monitoring system will observe pre-set parameters of the data they require to monitor and, with wireless sensors, relay this information to a base station receiver. The data is then transmitted through an ethernet connection or sim card before being received by a specified server, which can then be accessed via an external device with an internet connection, such as a mobile phone, tablet, or laptop.
This allows access to data collected by monitoring software from anywhere in the world with internet access. Our wireless monitoring systems provide businesses with real-time data, with excellent precision, for the most accurate information.
Our Remote Monitoring Capabilities
With our wireless remote monitoring, we offer a range of observations over various situations. Each of our programs provides a business with the data required to take further action to improve their workplaces. In addition, we explore what each of our products offers and how they can benefit a business.
GeneSysTM – Wireless Remote Temperature Monitoring
Temperature monitoring is imperative to the hospitality and food industry for the transportation and storage of food. Incorrect food temperature can encourage bacteria to grow, which could cause food poisoning. Our wireless temperature monitoring provides instant access to the temperature of items in transit. Choosing a HACCP monitoring system can ensure that any catering or hospitality business falls within compliance.
Our wireless temperature monitoring could offer accuracy and efficiency in tracking environmental temperatures for many industries, including agriculture. Other sectors which would benefit from our temperature monitoring systems are the pharmaceutical and healthcare industries. Much like the preparation and transportation of food, healthcare and pharmaceutical temperature monitoring of items is vital throughout the production chain. Ensuring that you comply with MHRA, FDA, GMP and CFR 21 Part 11 guidelines is essential for the health of the public and the manufacturing process.
GeneSysBP – BluProbe – Wireless Temperature Probe
Another essential product we offer for the catering, healthcare and hospitality sectors is our infrared thermometer probe. Using the latest Bluetooth technology, this probe can accurately measure the temperatures of fridges, salad bars and much more. Knowing that your food displays and storage facilities are at the correct temperature to prevent bacteria can provide your customers, clients or residents with dishes that taste great and are safe for consumption.
GeneSysFM – Wireless Flood Monitoring
Having a flood defence system in place is essential for those who have suffered from it in the past or are near particularly volatile bodies of water. Introducing a remote water level monitoring system can offer advance notice of rising water levels. Working with our clients, we provide wireless ultrasonic sensors between 5mm and 10m. Once these parameters are breached, the wireless monitoring system can offer an alert for designated personnel, who will then be able to instigate other flood defence protocols to protect property, business or land.
GeneSysGM – Wireless CO2 Gas Monitoring
Whilst a CO2 monitoring system may not feel relevant to your workplace, even in an administrative office, it can be vital to workplace efficiency. High levels of CO2 can induce migraines, lethargy and poor cognitive functions. Our wireless CO2 monitors can track the ongoing levels in your workplace, notifying you if further action is required, such as improving ventilation when levels get too high. By installing one of our bespoke systems, businesses can ensure a comfortable and productive environment for their staff.
GeneSysOM – Wireless Occupancy Monitoring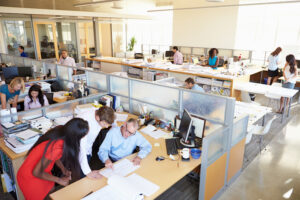 Since the pandemic, businesses have adapted to a more flexible working pattern. There has been a shift in more staff working from home and open plan working with hotdesking. Whilst this offers a better work-life balance, it can leave offices underutilised or over utilised on busier days. A business can combat wasted space or empty desks by monitoring the working patterns of its workforce. With our remote occupancy monitoring, a company can claim back a large percentage of energy each month and lowing utility bills.
GeneSysHM – Wireless Humidity Monitoring
A humidity monitoring system is essential to some vital sectors. From the protection of artefacts and the manufacturing of sensitive products or produce, real-time knowledge of the humidity levels within an environment could be the difference between profit and loss. Unfortunately, too much humidity can also provide an excellent breeding ground for bacteria. Our wireless humidity monitoring gives the information needed to decide on further action with little effort.
Remote Monitoring to Help Your Business
Whether you are worried about flooding, staff productivity, wasted energy or more, installing a remote monitoring system can provide your business with efficient monitoring of an environment before taking necessary action. With a bespoke design, you can understand your business's needs before making additional costs for issues that may not require it. For example, suppose your staff seem to suffer lethargy and headaches. In that case, instead of reprimands for lack of productivity, a CO2 monitor could help you understand if it will help to provide better productivity. The bonus of having them remote allows you to access real-time data from anywhere at any time with a device connected to the internet. It is ideal for international businesses or preventing long commutes for data monitoring tasks.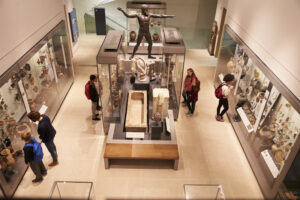 For all your monitoring needs and requirements, we will have a wireless remote system offering to suit the needs of your business. Take a look through our site for more information, or enquire online, and our helpful staff will get back to you as soon as possible to talk through any wireless monitoring solutions.