ADM Update: COVID-19
First and foremost, the health and well-being of our employees and clients is our number one priority. ADM Ltd would like to reassure our clients that we continue to be open for business. We can service all your monitoring requirements for existing and new clients. We have put in place precautionary measures to mitigate the risks associated with coronavirus, following the latest government advice and WHO guidelines.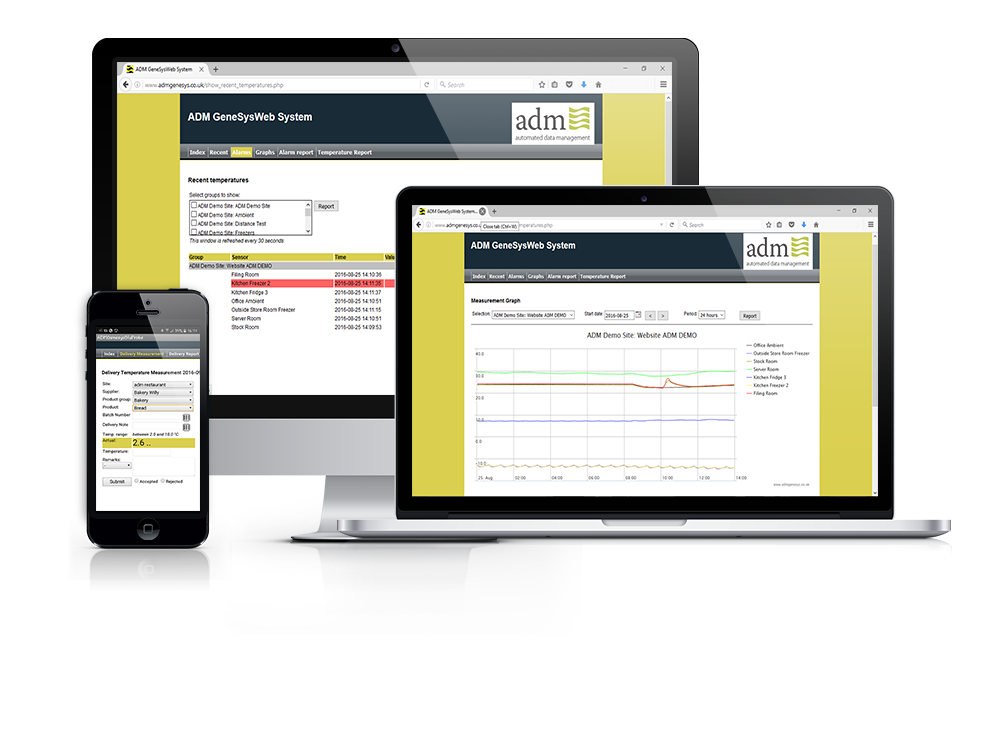 ADM is a trusted supplier of Automated Wireless Monitoring Systems, including
Temperature
Humidity
CO2
Flood Detection
Sector Applications Include
Hospitality – Refrigeration, Deliveries, Sampling, HACCP
Facilities Management – Legionella, Space Management, Data Centres, Water Tanks
Museums – Artefact Preservation
Scientific Applications Include
Laboratory – MHRA, HTA, CFR21 Part 11
Pharmaceutical – Validation and Mapping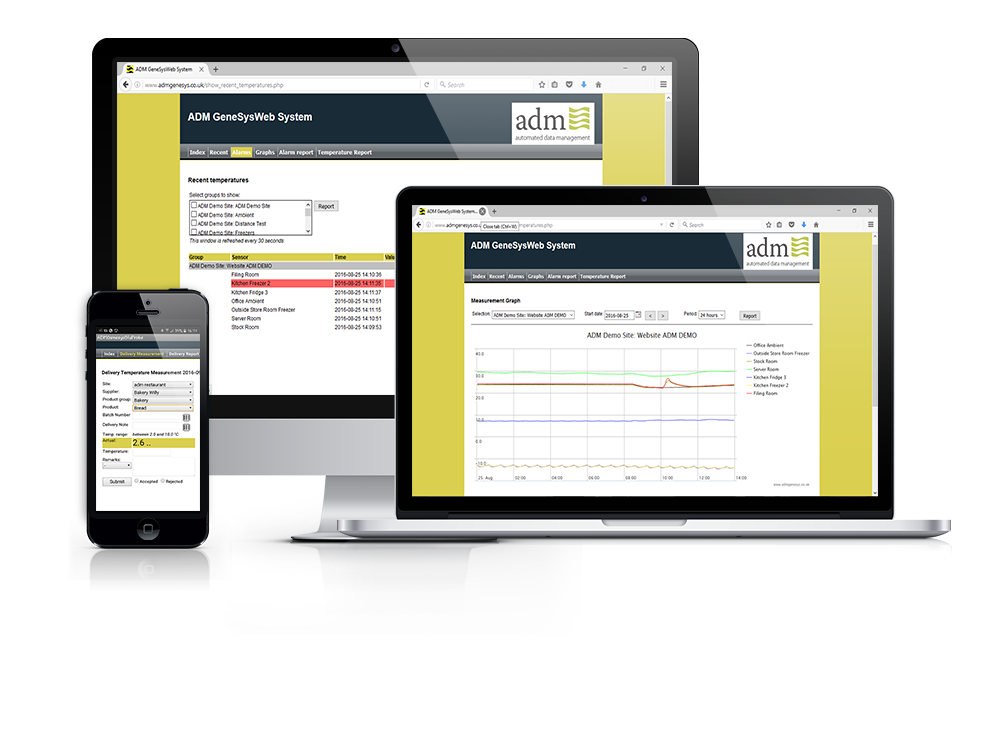 ADM GeneSysWeb is the parent system for all the monitored applications. GeneSysWeb is a powerful yet simple system for those that wish to focus on what the system does for them, and not how the system does it!
GenesysWeb is exclusive to ADM Ltd.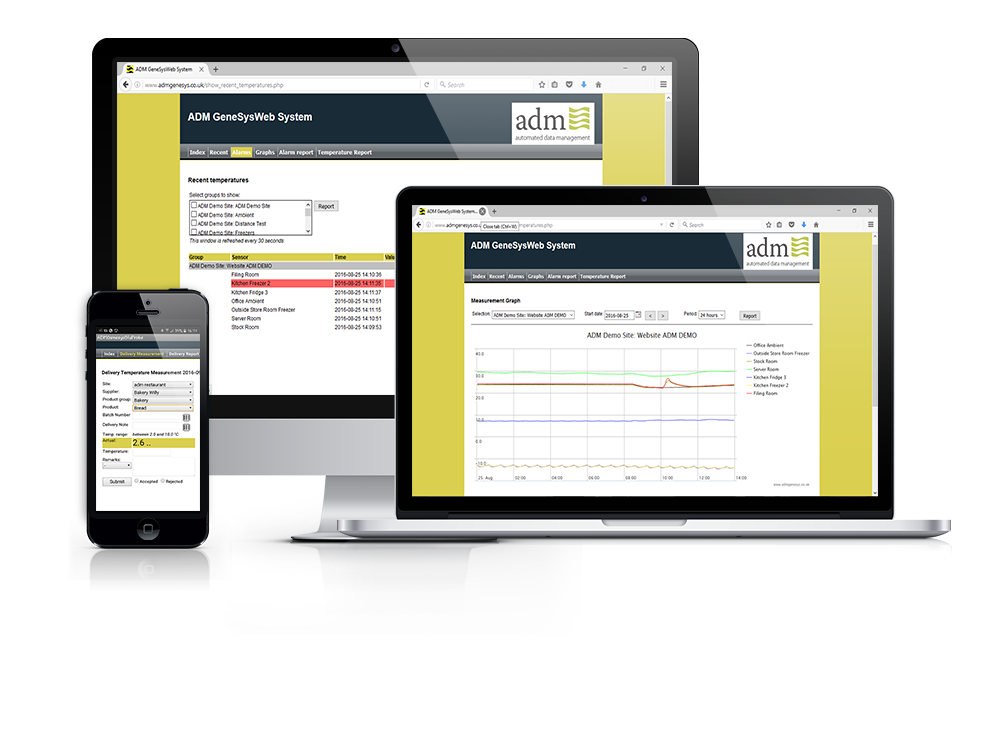 From Small Restaurants to Corporate Catering, Care Homes to Hospitals, Facilities Management to Flood Detection our system is versatile and extendable to cover your needs.
Wireless Monitoring Solutions
Be it for compliance, safety or energy management, organisations of all sizes can now conveniently monitor, manage and audit many environmental factors with our GeneSysWeb monitoring systems.
Scientific & Pharmaceutical
The GeneSysWeb Wireless Monitoring System
ADM wireless monitoring systems are modular and come under the collective title of GeneSysWeb. We provide solutions for Hospitality, Pharmaceutical and Facilities Management Sectors. The individual items that go to make up each bespoke solution for these sectors comprise of the following:
GeneSysTM - Wireless Temperature Monitoring
GeneSysBP - BluProbe - Wireless Temperature Probe
GeneSysFM - Wireless Flood Monitoring
GeneSysGM - Wireless CO2 Gas Monitoring
GeneSysOM - Wireless Occupancy Monitoring
GeneSysHM - Wireless Humidity Monitoring
GeneSysVM - Temperature Mapping and Validation - Equipment and Services